Top reasons to be an uber drivers
Flexibility, you can work ANYTIME you want!
You are GUARANTEED to make extra cash during weekends.
You get paid EVERY thursdays!
You don't need to committed yourself to works for certains hours.
You can meet NEW people and get connections.
You get to know MORE about the city you live in.
You get great SUPPORTS from your local team and main uber office.
You should be an uber drivers if you...
If you want to make extra cash during evenings and weekends.
If you are a student, being an uber driver is much better than a part time job at a restaurant or at a retail store
If you are in between jobs, you can set your hours for job researching and make some cash to support living.
If you love to talk to new people and you have a fuel efficient car


Powered by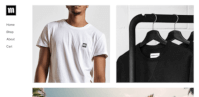 Create your own unique website with customizable templates.